Busy summer?
Need a break?
Feeling like summer's slowly slipping away?
Don't sweat it. We get it. Between the holidays, family trips, backyard barbeque parties, kids, and (of course) weddings… It probably feels like time is slowly slipping away. It's mid-July already and you probably have the whole summer planned out. But don't forget, self-care is just as important. It's so easy to forget about taking care of ourselves during the summer because there's just so much to do! and by the end of the summer, you're probably feeling physically and mentally exhausted, right?
Come join us for a mini-1-day-retreat of relaxation and mindfulness with two amazing instructors! Our first instructor, a Certified Yoga Instructor, and mama-of-two, Jen Chan. Our second instructor is a self-taught soap-maker and the Owner of Pathways on Pleasure Valley, Natalie Hung.
In collaboration with Pathways on Pleasure Valley and Independent Yoga Instructor, Jen Chan, we are bringing you a one-day mini-retreat and workshop at this beautiful and historic site.
THE AGENDA
Please arrive early as the yoga session will start promptly at 10:15 am!
10:00 to 10:15 am: Arrival and settle in
10:15 to 11:00 am: Yoga session with Jen Chan at the Park.
11:00 to 12:00 pm: Introductions and Girl Talk
12:00 to 13:00 pm: Catered lunch inside the lodge.
13:00 to 14:00 pm: Soap-making workshop with Natalie Hung
14:00 to 15:00 pm: Tractor-wagon ride along the trails
(6-7 people per ride, each ride is approximately 15 minutes)
Full experience and goodies valued at over $120!
This event is limited to 25 seats, but we need a minimum of 20 to make this workshop happen! If we do not meet the minimum, the event will be cancelled.
Let's support our fellow boss babes and do something great for our bodies at the same time! It's going to be an amazing day!
WHAT TO BRING:
Come dressed in your yoga/athletic wear
Layers (we'll be outdoors for the yoga session)
Comfortable shoes
Feel free to bring a change of clothes if you wish
Towel
We will supply yoga mats for use but you're welcome to bring your own
Water bottle (Optional. We will supply bottled water too)
Empty milk carton with a twist lid for the soap (As it takes several hours for the oils to solidify, you will need a carton that can be sealed completely to avoid spilling on the way home) We will have some spares for use if you do not have any or forget to bring one
ABOUT PATHWAYS ON PLEASURE VALLEY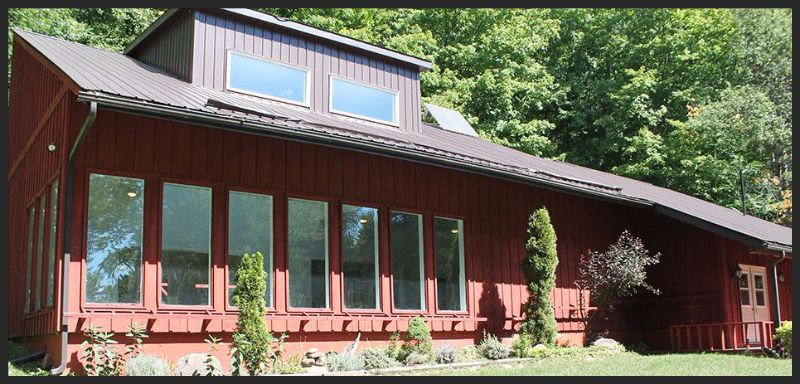 The venue is an ideal escape from the city. With over 225 acres of breathtaking scenery and amazing tranquil forest trails will inspire and balance all those seeking peaceful and serene environments. The renowned equine facility brings exciting new ways for horse lovers to learn about their equine partners using balanced training for both human and equine. The park area just facing ahead of the lodge, will make for the perfect spot to have our yoga session!
ABOUT YOGA INSTRUCTOR – JEN CHAN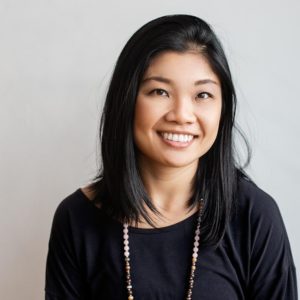 We are so excited to collaborate with Jen for this upcoming workshop. She has an amazing vibe about her and is so passionate about teaching yoga. You may find Jen teaching at Yoga Tree and Harmony Yoga! Read her story below!
From Jen: My yoga journey started over 10 years ago in university as I was finding a way to manage my stress and anxiety. Since then, yoga and meditation have been a really big part of my life to help me find my inner stillness while living in a sometimes very fast-paced and chaotic world. My background is in finance and accounting. I have a CA designation and was working in the corporate world for almost 10 years. I enjoyed my work and was fortunate enough to work with a lot of great mentors and inspiring individuals.
Then come my kids…the loves of my life who have turned my world upside down and inside out. They are turning 6 and 4 this year. Two years ago after returning to work after my second mat leave, I made a pretty difficult decision to push the pause button on my career and focus more on my family. This time I had with them is priceless and it also gave me the opportunity to do a lot of inner work for myself. It was at this time that I got my yoga teacher certification mainly for my own practice. But then I fell in love with teaching and have been teaching a variety of adult classes, kids and mommy and baby classes. I love that I am able to share this passion with the world.
ABOUT THE ORGANIZER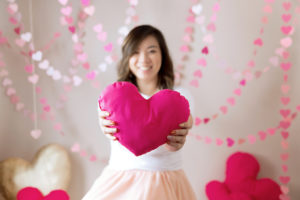 As you may have seen in my previous blog posts and workshop posts, health and self-care have become extremely important to me. One of the main motivators for starting this passion project is because I truly believe that (female) entrepreneurs put so much time and energy into growing their business that they (well, we) rarely take the time to care for our bodies.
We all have our stories and life struggles. My biggest life struggle has been infertility. It's still an ongoing battle today, which is why I KNOW I need to step it up and focus on my health NOW before it's too late. If my body is not at the most optimal health, how will it be strong enough to even carry a baby, right? How will I attend to my clients? How will I be able to endure a 12-hour wedding?
It was going through the infertility challenges that had inspired me to create these workshops. These workshops are meant to be a place where women can come together, learn something, network and share their stories with other like-minded people. Human connection is so important and since I opened up about my infertility story and showed my vulnerability, so many people have opened up about their own stories with me. It has been absolutely fascinating and has made me stronger today!
We have such an amazing community of women and women entrepreneurs like us trying to find that healthy life balance. Women who want to share their stories too, but unsure how or who to share with. These workshops will always be a safe space and a judgment-free zone. If you're up to something new and different, make new connections, and make this time about you, I encourage you to join me and let's do this together!
Get your tickets on Eventbrite today!

If you're interested in reading about my infertility journey and what I went through to get to where I am today, head on to my blog page here.
To see our past workshops, click here