Many people do not act positively to reduce the stress in their lives until physical symptoms force them to consider how their lifestyle is affecting their well-being. I for one, am one of these people, or I was – I used to leave my stress unchecked until it took a toll on my body. It was about two years ago that I realized, I really need to take better care of my health! That's when I began to slowly make changes to my lifestyle to minimize stress or at least avoid additional stress!
Wedding planning can be a very stressful time – it's an added stress to your already every day stress, whether it be from work or home or family. The past couple of months have been really busy for me that I kind of put my health on the side. I haven't slept well, haven't gone for any massages, haven't been eating healthy, nor have I had time to exercise! It wasn't until last weekend when I got the flu, that I realized, I haven't been taking care of myself. I was having chronic headaches and back pain. So I finally booked a massage – a very much needed one! And I am so glad that I did. I feel so refreshed now! I guess that inspired me to write this post today, to remind myself and all of us that it is important to take care of our body as health is (and should be) the most important thing in life.
Here are my top 5 tips to help you stay healthy this season and reduce the level of stress during the months leading up to your wedding day!
1. Massage
Who doesn't love a good massage? I love massages! Go for a massage, facial, or a mani/pedi! A spa setting can do wonders for your stress levels. Don't think of it as an indulgence, but think of it as a necessity for staying well-balanced! If you have health benefits from work, this is the best time to take advantage of it! If you can't go to a spa, settle for a nice warm (bubble) bath and light up some candles around the bathroom and just relax. Trust me, it'll melt the stress away.
2. Meditate or Yoga
With so much to do and constantly trying to stay on top of everything, it's easy to feel overwhelmed. Mediating or yoga helps your mind to focus on one thing – the in and out cycle of your breath, which will in turn help to clear your mind of any worries. Even if it is just for a few minutes a day, it will help slow your heart rate and relax your muscles.
3. Acupuncture
Acupuncture is the stimulation of specific acu-points along the body involving the application of heat, pressure, and/or penetration of thin needles to correct imbalances in the flow of 'qi' through channels aka meridian points. Some may not believe in acupuncture and think that this treatment does not work; however, I have tried it and honestly believe that it does. I've used acupuncture to help ease back pain and persistent headaches. I've even heard that it can help with allergies, indigestion, and weight loss! I highly recommend this treatment if you have chronic headaches and back pains, but do speak with your health practitioner first to see if this is the right kind of treatment for you! There are many licensed acupuncturists in Ontario, but I do know a really good one based in Richmond Hill who has over 20 years of experience and if you're interested in this treatment, I can recommend her! (just send me a message).
4. Infuse your home with soft scents
Last month on my instagram page, I posted an herb theme inspiration board mentioning Lavender being an excellent herb to help relax the mind. Lavender has been known for it's soul soothing capabilities, but there are other herbs that can do the trick as well, such as jasmine, chamomile, and basil. These herbs have all proven to have relaxing benefits as well! You can fill mini jars of any one of these herbs and place them around the house (like your very own potpourri) or use the herbs to make an herbal tea! So pick up some herbs the next time you go grocery shopping!
5. Hire a wedding planner
Okay, so I may be slightly biased when it comes to this one, but I truly believe that every couple deserves their dream wedding! Did you know that the average wedding takes about 250 hours to plan?? Yup! There are countless decisions to make, numerous details to be discussed and executed. Sometimes one of the best steps a couple can take is to hire a professional wedding planner – he/she will help ease the stress and guide you in the direction in creating the wedding you envisioned!
To end this post, here are three words to keep in mind for a healthy lifestyle … live. love. laugh ♡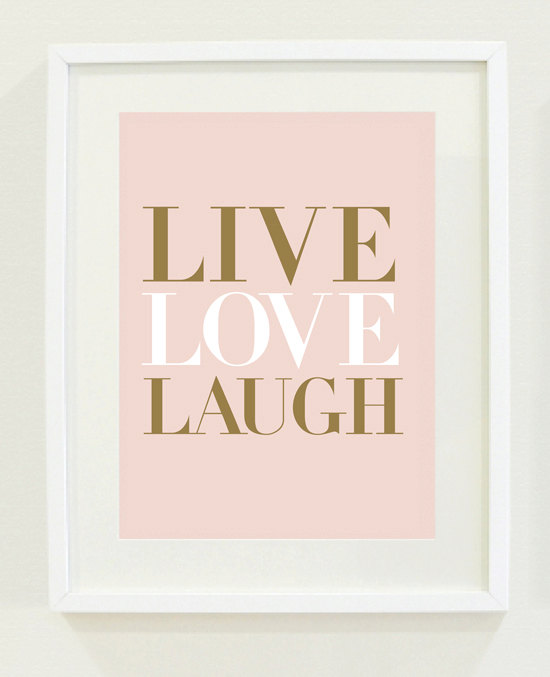 Photo credits on this page:
Top banner:  {Pinterest}
Bottom image: {Etsy}