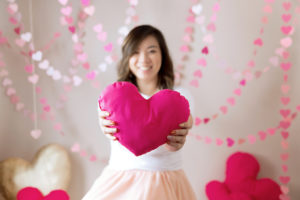 Welcome to Wu La La Workshops!
Our Wu La La workshops are here to help boss babes explore creativity, wellness, and empowerment through curated experiences and open opportunities for further connection. Our goal is to build a stronger community of women, especially women in business, and create a space where women can share their stories and struggles without judgment.
Whether you are looking to let go of your to-do list and connect with others or (fitness routine) or in need of motivation to start your next project, you'll find inspiration and endless opportunities to learn and have fun too!
Why and how Wu La La Workshops began:
In 2018 I opened up publicly about my infertility struggles. An experience that we have been going through since 2014. January 2019, I decided to be completely vulnerable and shared the deep and dark 'secrets' of my infertility journey and wrote a blog post about my journey here, if you're interested in reading the full story. (Well, it isn't the full story but it's a good chunk).
Having experienced the physical, mental and emotional challenges and seeing how it had affected my body, I realized just how important it was to be healthy. So, self-care has become extremely important to me more than ever.
I'm sure many can relate, as a female entrepreneur (and more so if you're a mom), that we rarely take the time to care for ourselves. In previous blog posts and on social media, I expressed just how kickboxing actually helped me cope with the depression and anxiety I was experiencing through that journey. It was going through these challenges that inspired me to start this new passion project – a series of workshops to bring together like-minded people to help and support each other in the crazy life we live in.
One of the main motivators for starting this passion project is because I truly believe that (female) entrepreneurs put so much time and energy into growing their business that they (well, we) rarely take the time to care for our bodies. "Take care of your body. It's the only place you have to live" – Jim Rohn.
We have such an amazing community of women and women entrepreneurs like us trying to find that healthy life balance. Women who want to share their stories too, but unsure how or who to share with. These workshops will always be a safe space and a judgment-free zone. If you're up to something new and different, make new connections, and make this time about you, I encourage you to join me and let's do this together!
UPCOMING WORKSHOPS
APRIL 4, 2020: Barre for Boss Babes Workshop & Networking
JANUARY 12, 2020: Kickboxing & Networking Workshop for Boss babes Part3
AUGUST 25, 2019: A One-Day Mini-Retreat with Yoga & A Soap-Making Workshop
MAY 4, 2019: Kickboxing & Networking Workshop for Boss Babes Part2
MARCH 30, 2019: Kickboxing & Networking Workshop for Boss Babes Part 1