Grey and Yellow Baby Shower
Lucy Chang Photography
Featured on 100 Layer Cakelet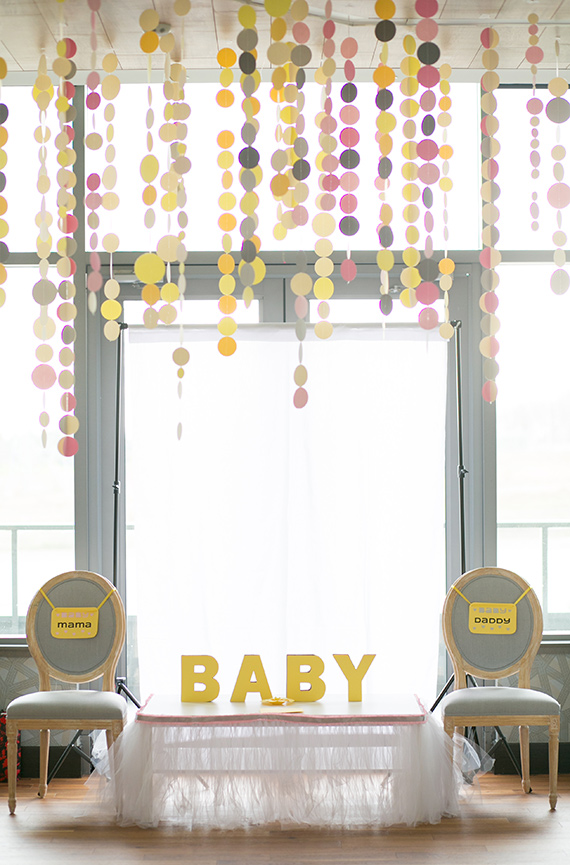 This baby shower was definitely by far the most special event we ever planned. Why? It was our long time best friend's first baby shower! Lucy Chang from
Lucy Chang Photography
with hubby Kevin Fung from
Fungke Images
!
The theme of the shower came from their wedding colours: Yellow and Grey. We added hints of pink (Yay! Team Pink!) and polka dots to bring in the feminine touch to this event. The soft palette and polka dots integrated throughout the event design made the celebration fit for a baby girl with a fun but sophisticated style.
We worked as the Creative Director and Stylist for this event and sourced out every charming detail or made ourselves. As you all know by now, I am a huge DIY person , and many of the elements you see in the photos were made by us and Lucy (the mom-to-be)! The stationary, including the invitation and food labels were designed on paper by Lucy and then transferred digitally with computer magic, by Kevin at Fungke Images. 
The sweet table was the highlight of the event and truly the focal point of this party as it proved to be a popular spot for photos! The three round cakes were made by Crystal from Kuppycakes, but the pink velvet

cake

wrapped in white ruffles with the handcrafted hippo and giraffe, was our favourite.  Other treats included homemade mini cupcakes and Rice Krispy squares covered in pink chocolate, which were made by dear family and friends. Lucy made the petite fours and even the adorable marshmallow rattles, which served as shower favours for our guests. 
Strings of paper spiral roses hung above the sweet table, added that touch of whimsy to the overall look. These beautiful artisan roses and the cardboard BABY blocks were provided by Pulp Function.
The strings of paper discs hanging from the ceiling in our colour palette just simply added that extra magical effect – adults and kids alike, couldn't help but run through the floating polka dots! 
We had such an amazing team of vendors, friends, and family who helped put together this beautiful and fun filled baby shower!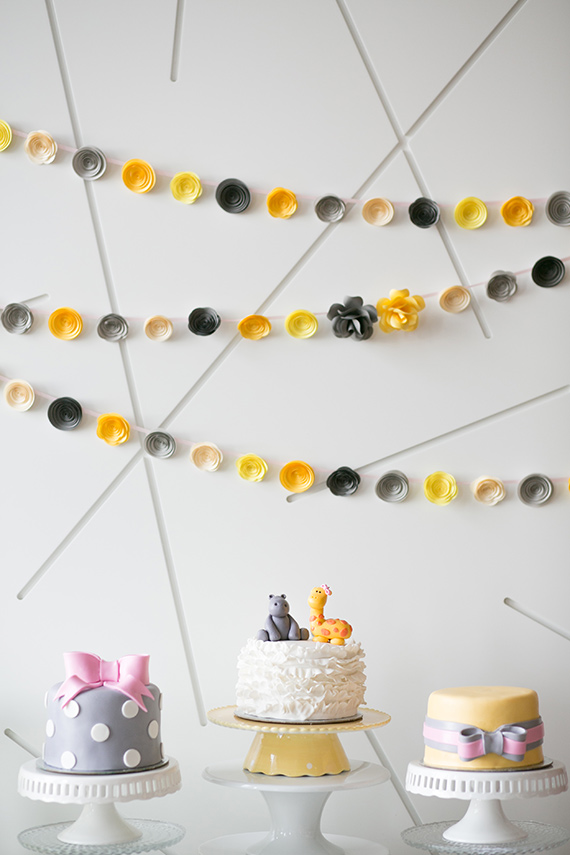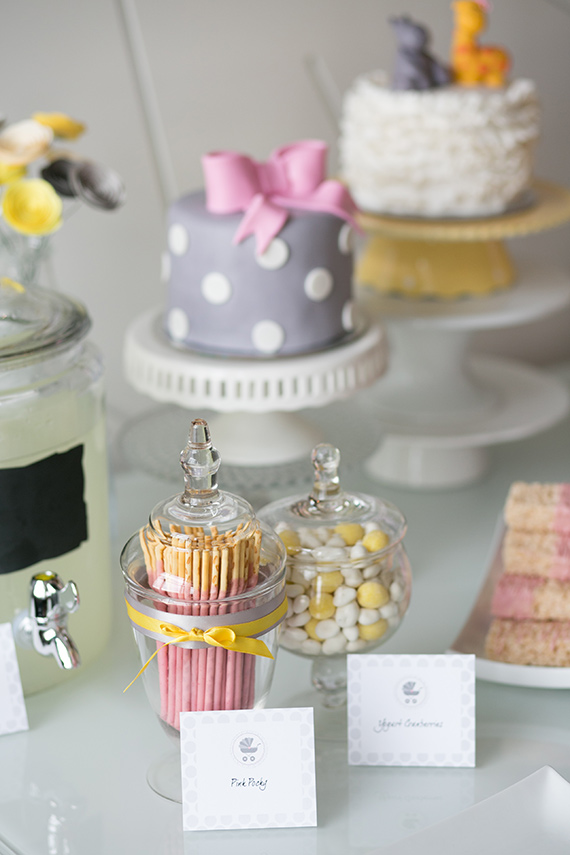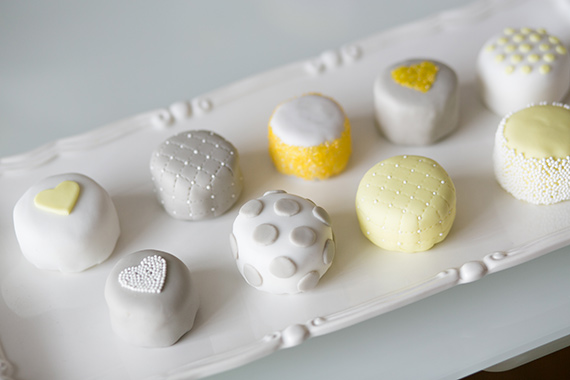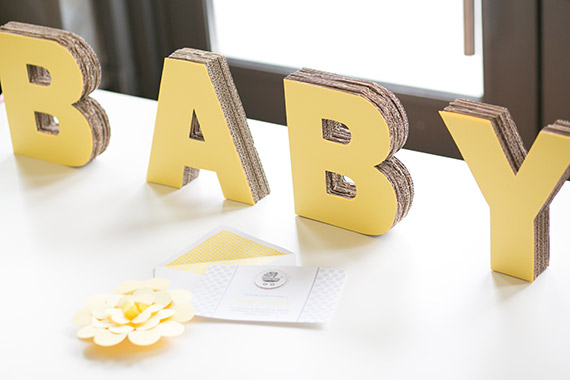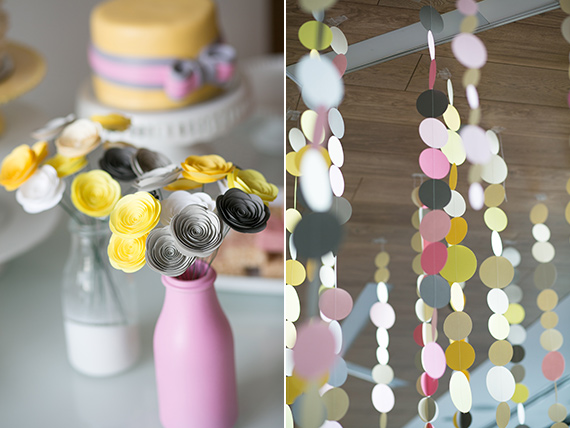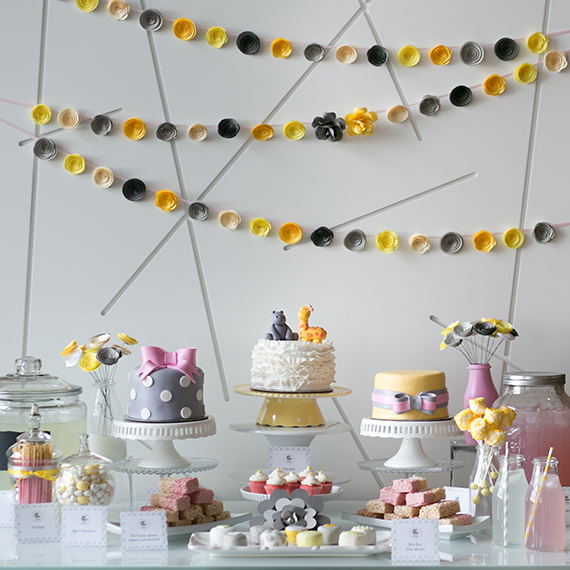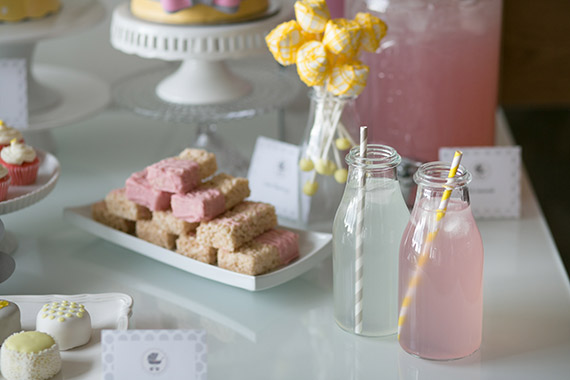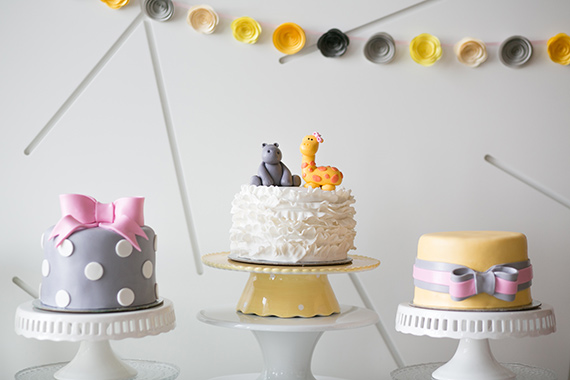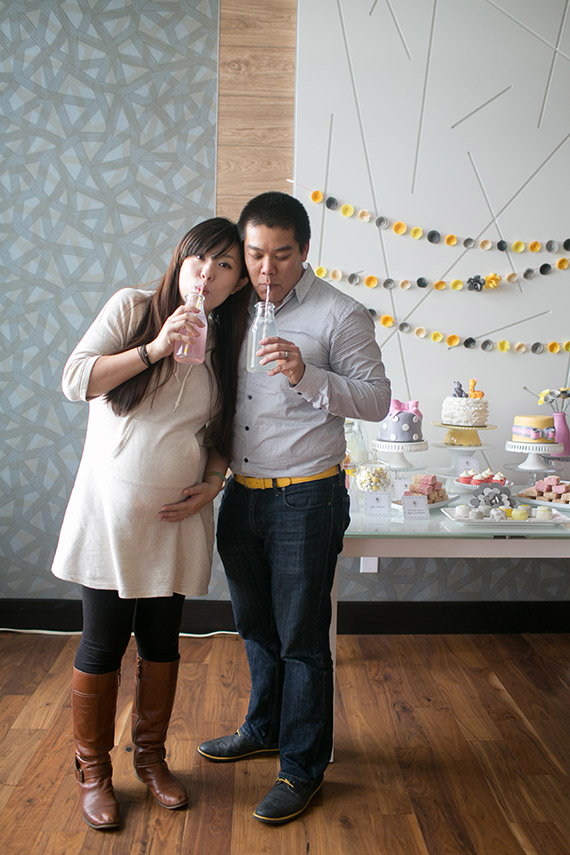 Vendor Credits:
Photography: Lucy Chang Photography
Event Design & Planning: Wu La La Weddings & Events
Paper Design Products: Pulp Function
Cake: Kuppycakes
Stationery: Lucy Chang Photography and Fungke Images