Wu La La Weddings & Events is a boutique event planning company based in Markham. Our focus is on tailoring your event to your unique style with thoughtful design. From intimate gatherings to grand affairs, and milestone celebrations to unforgettable wedding proposals, we believe your event should be thoughtfully and meticulously executed, while joyfully celebrating these special moments.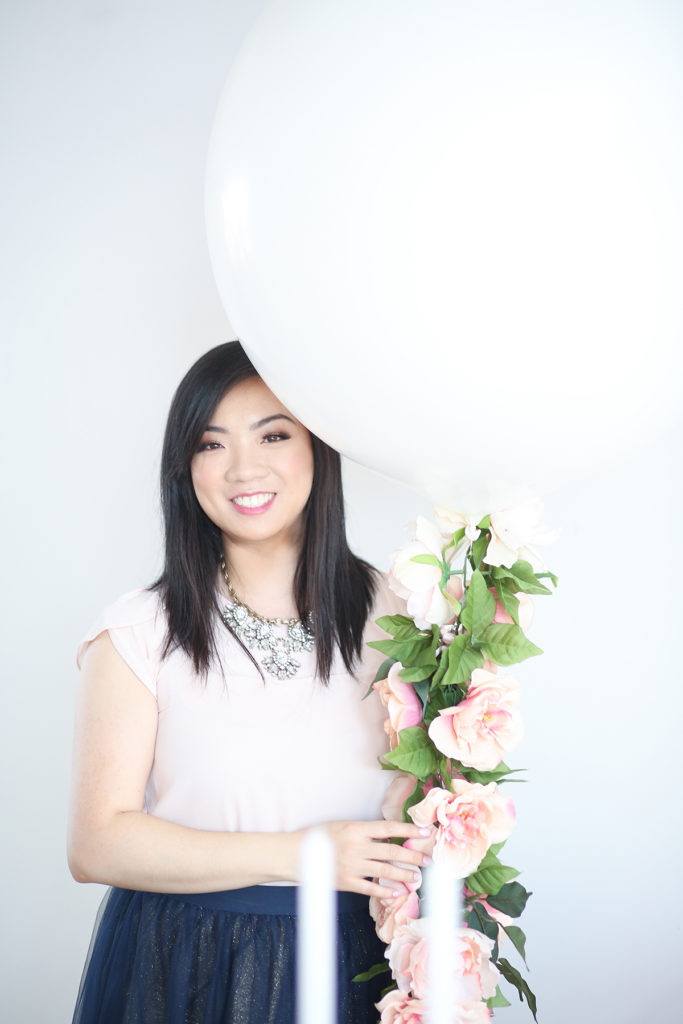 Photo Credit: Lucy Chang Photography
Hello, my name is Lisa!
Welcome to Wu La La Weddings & Events!
If you don't know already, the name "wu la la" is a play on my last name! When I think of the french expression "oh là là", it is to express admiration with a high, a light, and happy feeling – like, "oh my god, it's so pretty!" And we want to help you ensure that your event is thoughtful and executed flawlessly so that you can truly celebrate your event joyfully.
Here's my story:
1. Where did I grow up and how did my upbringing influence who I am today?
I grew up in the suburbs. I've always lived in Markham/Richmond Hill. My parents weren't the typical 'Asian Immigrant parents' that most of my friends had. I didn't have a Tiger Mom, but education was important to them. They didn't care if I had straight A++ but I had to put in the effort (and had to get at least a B or higher). Although they had hoped I would study in one of the top 3 major categories; doctor, lawyer, or accountant, they did not push me into it. In fact, my Mom allowed me to enjoy what I wanted to study and my Dad secretly wanted me to take over his clothing business. So at a very early age, I think I knew I'd be an entrepreneur one day.
2. What did I study in school?
I graduated from Ryerson University in 2006 with a Bachelor of Commerce degree specializing in Retail Management and a Minor degree in Marketing. A year later, I decided to go back to study Fashion Marketing for 2 years under the Continuing Education program to satisfy my creative side. Did you know, I had originally wanted to be a fashion designer?
3. Who inspires and influences me the most?
I find inspiration in a variety of people and things. However, I would have to say that it is my family (my parents specifically) that have greatly inspired me and have shaped me into the person I am today. My parents own a successful clothing manufacturing business in Toronto for over 30 years now. Growing up, I saw the hard work, the long nights, and the stress my parents went through to build their business and to provide for our family. 
Although my school and education definitely gave me the basic foundation and knowledge to be an entrepreneur, it was the experience and skillsets that I learned from working at my parent's company.
Taking over the family business was the original plan; however, having worked in that industry for over a decade, I realized it was not for me. i first got a taste of the wedding industry in 2011 when I was a bridesmaid for one of my friends. I helped with the DIY projects and planning here and there, but it wasn't until 2012 when I got engaged and planned my own wedding that I realized I had a passion for events. I enjoyed it so much I decided to get my certification as a wedding planner with the Wedding Planners Institute of Canada (WPIC). My love for weddings is not just for the beauty and glamour that we see at weddings, but the journey it takes to plan an event and the connections I build with my clients. The love and appreciation received by our couples are what truly drives me to continue to do what I do.
4. Where have I travelled and what culture(s) am I most interested in?
I love to travel! I've travelled to a few places, but not as many as I would have liked to. I've been to Asia; China and Hong Kong many times, Japan, and Taiwan. I've gone on several cruises and visited the Caribbean, the Mediterranean Sea, Italy, and Spain. I've been to France – in fact, I saved Paris specifically for my honeymoon! I've also been to Egypt and it was a crazy time! A story I'll have to tell you one day!
There are so many cultures that I am interested in and would love to learn about, but the one culture that I am currently most interested in is Korean culture. I would love to visit Korea one day. This was a trip that was supposed to happen in 2019, but didn't due to personal matters. I love watching K-Dramas (I'm obsessed), I enjoy listening to K-Pop music (even though I don't know what they're singing about), and I absolutely LOVE Korean food (even though I can't take spicy!) – Kalbitang is my favourite!

5. What experiences have had the most impact on me and my life?
a) My vacation to Egypt! It was at the beginning of 2011 when the Revolution just started! See! Did that peak your interest? Ask me to tell you about this story!
b) My (in)fertility journey! It's been 6 years…going on 7 now of trying to conceive! Head over to my blog page to read my full story!
https://bit.ly/wulalablog
I can't wait to hear from you! If you'd like to inquire about our services or even just to say Hi, send me a note! 
I enjoy collaborating with my clients and building lifelong relationships with them. I will walk with you every step of the way making the planning process more organized and stress-free for you. I will take the time to learn about what makes you unique as a couple and curate a celebration that is truly one of a kind, beautiful, fun, and memorable for you and your guests!


Have more questions? Check out our F.A.Q page!